65 active listings
View all 65 items...
Featured Products
Surprising Mosaics Revealed in Ancient Synagogue in Israel - National Geographic
Since the first patch of tiny, naturally colored stones came to light in 2012, Magness, a professor at the University of North Carolina, Chapel Hill, and assistant director Shua Kisilevitz, an archaeologist with the Israel Antiquities Authority,... "The mosaics were a complete surprise," says Magness, whose research is supported in part by a National Geographic Society grant. "Synagogues of this particular type—which is best represented by the synagogue at Capernaum just a couple of miles away—typically don't have mosaic floors. They have flagstone pavements. "Specialists are studying this and will come up with different interpretations and possibilities," says Magness. "My personal opinion is that what we have is a depiction of the legendary meeting between Alexander the Great and the Jewish high priest of Jerusalem. It's a legend that developed and circulated among the Jews in the centuries after Alexander's death and is preserved in a number of ancient sources. Just beside that grand mosaic, also in the eastern aisle, the team uncovered more of the very first scene that came to light here. First-time volunteer Bryan Bozung made that initial stunning discovery during the 2012 field season as his trowel scraped the last layer of dirt from the image of a human face. It was the face of a woman wearing an earring, it turns out, and it flanked six lines of white Hebrew letters set in a black oval. For now, the mosaics are in a safe place for conservation, and the excavated areas have been backfilled. All that's left to see in this ancient agricultural area is a hillside dotted with old, twisted olive trees, horses and cows grazing on the sun-parched grass nearby, and a million-dollar panorama of the sparkling Sea of Galilee far below. Source: news.nationalgeographic.com
Staten Island's Best Bars: Did your fave take East Shore honors? - SILive.com
STATEN ISLAND, N. Y. — This borough sure knows how to raise the bar. Over the past two weeks, we asked you to nominate — and then vote for — the borough's "Best Neighborhood Bars" in the latest category of the 2015 Staten Island Readers' Choice Awards. Your diverse nominees prove our theory that a true "Neighborhood" hangout has to be much more than a run-of-the-mill booze stop. From punk rock dives and German beer gardens to upscale gastropubs and cocktail lounges, a true "Neighborhood Bar" is often about camaraderie, live music, pub grub and making memories that last a lifetime. *And your "Best Bar: East Shore/Mid-Island" winner is: Lee's Tavern — 60 Hancock St. , Dongan Hills. 718-667-9749 — with 1,011 votes. For the record: That's more votes than any other single bar in this entire poll. The Palemine family took over this beloved borough bar in 1969 from Leroy Moresco — the orginal proprietor affectionately dubbed "Mr. Lee" by regulars. With its vintage mosaic tiled floor and burnished tin ceiling, this woodsy, welcoming watering hole is a throwback to S. I. of yesteryear. The main attraction at Lee's: Pizza with a very crunchy, almost biscuit-like crust and a subtly flavorful tomato sauce. It's not available by the slice and you can't get it delivered — i. e. you actually gotta show up with the family (or friends) to eat it. And boy, do we ever: There's a reason Lee's also racked up 4,765 votes to take second-place in the 2014... More family value: Lee's is famous for serving loyal patrons their signature thin-crust meatless pies on Fridays during the Catholic holy period of Lent. Oh, and the fried calamari is pretty legendary, too. Runners up with vote counts: Griff's Place (439), Danny Blaine's (261), Craft House (214), The Phunky Elephant (175), Rosebank Tavern (162), Canlon's (107), South Fin Grill (106). HERE'S HOW STATEN ISLAND READERS' CHOICE AWARDS WORK:. THE NOMINATION PHASE: AUG. 10 — The nomination phase for your "2015's Best Restaurant Foods" runs from Aug. 10, through Sunday, Aug. You posted your nominees in the comments section, as well as on Facebook and via email. Source: www.silive.com
WEAU receives Azura Memory Care Recovery Award - WEAU
We often feature area businesses and organizations that have won awards for their work, and we're happy to report on one of our own. WEAU 13 News received the Azura Memory Care Recovery Award Wednesday afternoon. Paula Gibson, from Azura, says WEAU received the award for highlighting the issues related to dementia and for the stories we've covered on Azura's Mosaic Dreamers Program. We'd like to congratulate our photographer Jeff Ralph for putting these stories together to show how residents are able to re-live some of their happiest moments, like the former teacher who wanted to be in the classroom again, or the woman who... To see the full stories we've covered, click on the links to the right under "more stories. The comment sections of our web set are designed for thoughtful, intelligent conversation and debate. We want to hear from the viewers but we are not obligated to post comments we feel inappropriate or violate our guidelines. Here are some of the criteria you should follow when posting comments:. Comments cannot be profane or vulgar. Children and families visit this site. We will delete comments that use profanity or cross the lines of good taste. We will delete all comments using hate speech. Slurs, stereotypes and violent talk aren't welcome on our web site. Comments should not attack other readers personally. We will delete comments we deem offensive, in bad taste, or out of bounds. We are not obligated to post comments that are rude or insensitive. We do not edit user-submitted comments. As a host WEAU 13 News welcomes a wide spectrum of opinions. However, we have a responsibility to all our readers to try to keep our comment section fair and decent. For that reason WEAU 13 News reserves the right to not post or to remove any comment. Click Here to access the online Public Inspection File. Viewers with disabilities can get assistance accessing this station's FCC Public Inspection File by contacting the station with the information listed below. Questions or concerns relating to the accessibility of the FCC's online public file system should be directed to the FCC at 888-225-5322, 888-835-5322 (TTY), or fccinfo@fcc. Source: www.weau.com
Latest News
Bing news feed
Directory
elephant mosaic! | Para Yvonne | Pinterest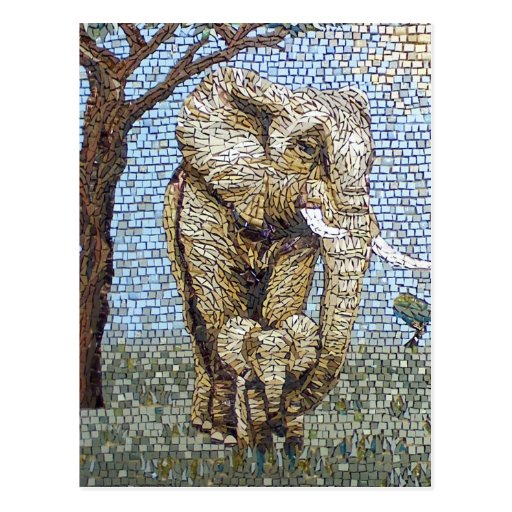 Mosaic elephant postcard | Zazzle
Mosaic Elephant | Flickr - Photo Sharing!